ŁOŚ 2023. Do zobaczenia 26-28.05.2023
17 maja, 2023
Rozpoczęliśmy działania przy organizacji Ogólnopolskiego Spotkania Krótkofalowców ŁOŚ 2022.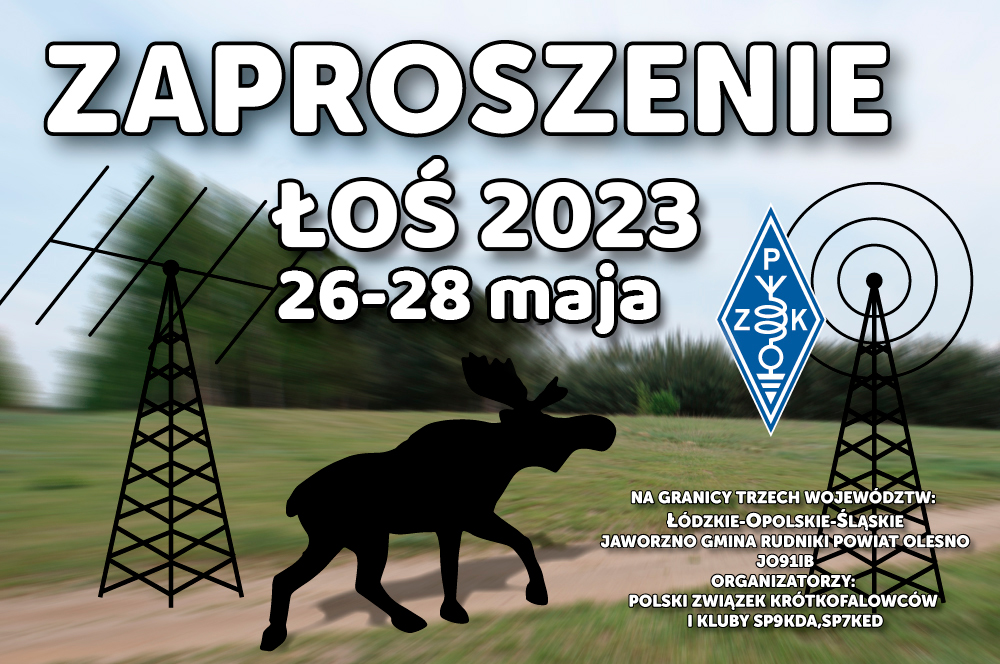 Tradycyjnie w święto pracy zespoły klubowe SP7KED i SP9KDA wybrały się na łosiową górkę.
Było nas dużo co widać na zdjęciach, ale szybko okazało się, że roboty jest jeszcze więcej, bo jakiś złośliwiec obciął grube metalowe uchwyty mocujące słup do betonowej podstawy. Stanowiło to poważne zagrożenie, że całość się przewróci, a konsekwencje będą nieprzewidywalne.
Musiał do tego użyć elektrycznych narzędzi i było to na pewno działanie z premedytacją. Stosunkowo szybka reakcja, mieszkających w pobliżu kolegów, spowodowała, że słup jest już dobrze zabezpieczony, a napotkani przypadkowo leśnicy zaoferowali nam wypożyczenie foto pułapek dzięki, którym szybko namierzymy takich szkodników.
Widać na tym przykładzie, że działania anty związkowe są prowadzone nie tylko na forach społecznościowych. Ciekawym jest, jak daleko posuną się jeszcze internetowi -hunwejbini.
Kolejnym problemem jaki, zauważyliśmy, jest, śmietnisko z papą i innymi materiałami z budowy, które ktoś pozostawił na samym szczycie górki, a usunięcie go przerosło nasze możliwości.
Spróbujemy podjąć te działania razem z Urzędem Gminy w Rudnikach, który pomoże nam też w usunięciu kilkunastu worków śmieci, które zbieraliśmy prawie do zmroku. Na zaplanowane, wspólne ognisko zabrakło już czasu, a nasze siły też były na wyczerpaniu.
Pewne jest, że dzięki zaangażowaniu sporej grupy ludzi, teren jest gotowy do przejęcia naszych gości, a my wykonaliśmy wcześniej zaplanowane roboty.